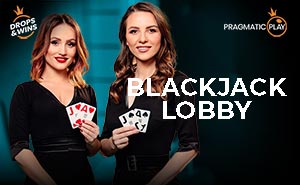 Blackjack Lobby
Introduction to Live Blackjack
The world's leading online casino version of Live Blackjack is as fast and as entertaining as it gets! Experience Blackjack, streamed in real-time and in TV quality to your PC or iPad, wherever you are in the world. Take your seat at the Blackjack table where you will be greeted by a friendly, professional dealer. Real cards are dealt at a real table, and you can place your bets via the easy-to-use interface on your PC or iPad. Enjoy the real-time interaction amongst the dealers and players for a thoroughly entertaining and engaging experience. It's the classic game of Blackjack - live and as real as it gets via the internet.
How to Play
The aim of Blackjack games is simple, to achieve a hand that is closer to 21 than the dealer's. You can view the table in 3D or Classic view, simply use the 'Settings' button in the toolbar to change your view at any time. If you select 3D view your seat and designated betting area will appear directly on the live stream video image of the game table. If you would prefer to choose Classic view, you can interact with a larger, more defined graphical depiction of the game table. You can change the camera view at any time by clicking on the Settings button in the toolbar.
Need a hand with the rules of Blackjack? We have a guide on how to play Blackjack on our online casino blog.