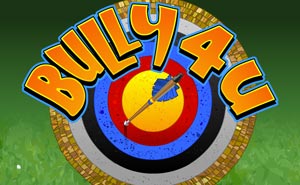 Bully4U
How to Play Bully4U
Select the total bet by using the up and down arrow buttons and press START to spin the reels. When a winning line is obtained: The winning symbols will be highlighted. The win line(s) and payout information will be displayed and the total amount won will be shown. Bully4U has a maximum payout of 500x the total bet value, per game.
Bully4U Bonus Features
Bully4U Bonus
The Bully4U bonus is triggered when any symbol in the centre line of the centre reel is completely surrounded by another symbol. The symbol which has been surrounded will fill the screen and activate all 5 win lines.
More Fruit-Themed Slots