Guide to Mobile Slots and Casino Games
It is interesting to speculate whether the inventors of the mobile phone really knew the potential of such devices in the early stages of development. At any rate, mobile technology allows us to do things never before possible - like playing mobile casino games online.
That's right; online casino players no longer have to go to a land-based establishment to play. They can play on their smartphones.
The Rising Popularity of Mobile Casinos
Online mobile casinos are big business. According to some estimates, as many as 164 million people will be using mobile devices to play online casino games by the end of 2018. Global revenues are expected to approach a staggering £82 billion.
Mobility and convenience. The mobility factor should be simple enough to understand. Mobile online casinos make it possible for gamers to play anywhere.
Gamers can play during their commute, sitting in the reception at the car repair centre, or even on their daily lunch breaks..
As for convenience, it's a lot easier to pull out the mobile phone than make your way to a casino or betting shop. The opportunity to play is at your fingertips 24 hours a day.
Mobile Gaming Options for Players
Online casino developers have quickly come to realise what mobile players want: the opportunity to access all the games they would normally find in a land-based casino. The best online casinos offer dozens of different slot machines, card games like blackjack and Texas hold 'em roulette, baccarat, and other table games.
Online slots need to be engaging, but they have to look great on mobile too.
Game designers must continually come up with new graphic presentations and game features to entice players to play. Right now, the hottest trend is 3D graphics that combine with detailed storylines to captivate players' attentions. Card and table games are a bit harder to reproduce in the online environment. Nonetheless, game developers are finding ways to get it done. Some casinos offer live options for things such as roulette and blackjack while others prefer to offer simulations.
Game and Casino Apps
Playing online casino games with a mobile device is surprisingly easy. Anyone who can use a mobile app can do it. In fact, the hardest thing about mobile casino games may be learning the rules for individual games. For example, the most basic slot games are as simple as the old 'one arm bandits'. But there are more advanced slot games with complex rules governing bonus play, progressive jackpots, etc.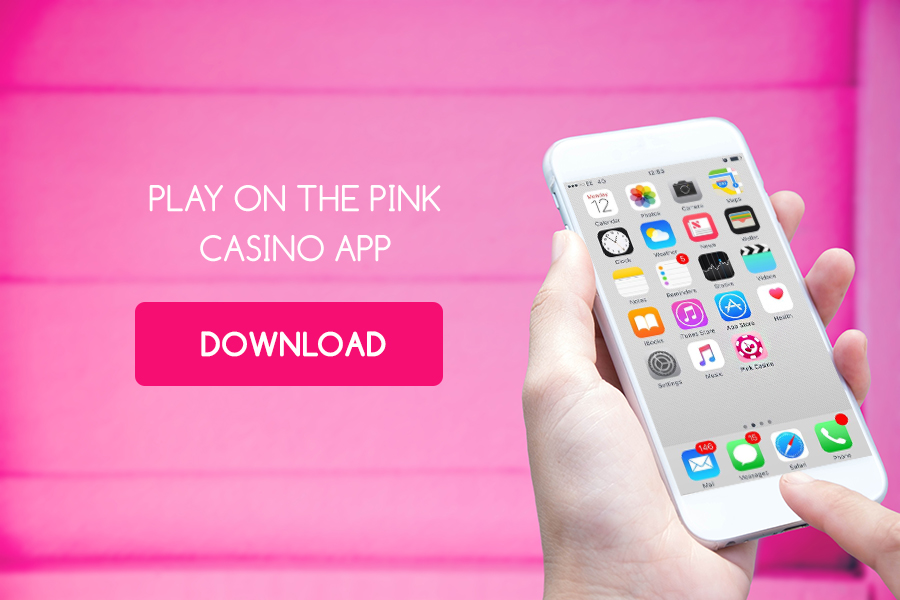 Beyond slot machines, all the other games have specific rules that would have to be learned whether you played online or at a land-based casino. So, someone hoping to score big with mobile blackjack still should understand the rules of the game. The same holds true for roulette, baccarat, Texas hold 'em, five card stud, etc. The beauty of online gaming is that app developers try to make it as easy as possible. And make no mistake; there is no shortage of apps available for iOS and Android.
Players have three kinds of apps to choose from:
Single Games
Players can download basic apps that offer a single game - like roulette or a basic slot machine. Most of these apps are not linked to a casino or gaming company; they tend to be free games for entertainment purposes only.
Multiple Games
A multiple game app offers just what its name implies: several games in one package. An app might be a collection of slot machines, table games or card games, or any combination of the three categories. They are usually linked to online casinos.
Casino Apps
A casino app is one offered by an online casino. With one of these apps, a player can access any of the games the casino offers. Casino apps are quickly becoming the preferred choice among online gamers because they offer convenient access to a full variety of games. The era of online casinos is, without a doubt, here in full force. With millions of people now playing every year, the industry has nowhere to go but up. Download the handbag-friendly Pink Casino app, so you can play your casino favourites wherever or whenever you like.
Playing Mobile Slots
Modern Video Technology
Video slot games are designed to mimic their mechanical counterparts. The main benefit of modern video technology is that it allows designers to do so much more in terms of graphics, sound, and bonus features. Indeed, there are some very complex and beautifully designed mobile slots that could never be replicated with mechanical technology. A typical video slot boasts a reel configuration consisting of 5 reels with 3 positions apiece. There are some variations of this, but the 5 x 3 reel set up is fairly common.
Paylines vs Winning Ways
A video slot based on the payline model requires all winning symbols in a given combination to touch at either the sides or corners. Paylines do not have to be in a straight line; they can be straight, diagonal, or zigzag. As for winning ways, these are entirely different. Winning ways do not require winning symbols to touch. They need only occur on consecutive reels in groups of three or more.
Wagering in Mobile Slots
Mobile slot wagering comes in lots of different forms. There are three terms you need to be familiar with:
Line Bet – This is the amount you wager on every active payline. Coin Value – This is the value of each coin you wager. Some games refer to the coin value as the bet level. Total Bet – This is the total amount you are wagering irrespective of the method used to calculate your total bet.
How wagers are calculated depends on whether a game is based on paylines or winning ways. If paylines are involved, the number of active paylines also has to be considered.
Most Important Symbols
The last thing you need to know about playing mobile slots is that most games come with extra symbols. These are the Wild, Bonus, and Scatter symbols.
Wild symbols generally substitute for all others except their Bonus and Scatter counterparts. Bonus symbols are used to trigger extra features like Free Spins bonus games and random awards. In most cases, the Scatter symbol is also a Bonus symbol with one additional feature: it pays an extra prize whenever it lands on the reels regardless of any other winning combinations that may or may not occur.
£10 free - No deposit required
T&Cs Apply. 99x wagering requirement. £5 max stake with bonus. £50 max withdrawal for non-depositors. 7 day expiry. Not all games contribute. 18+ Begambleaware.org
100% First Deposit Bonus
T&Cs Apply. 40x wagering requirement on bonus. Max claim £50. £5 max stake with bonus. 30 days expiry. Not all games contribute. 18+ Begambleaware.org